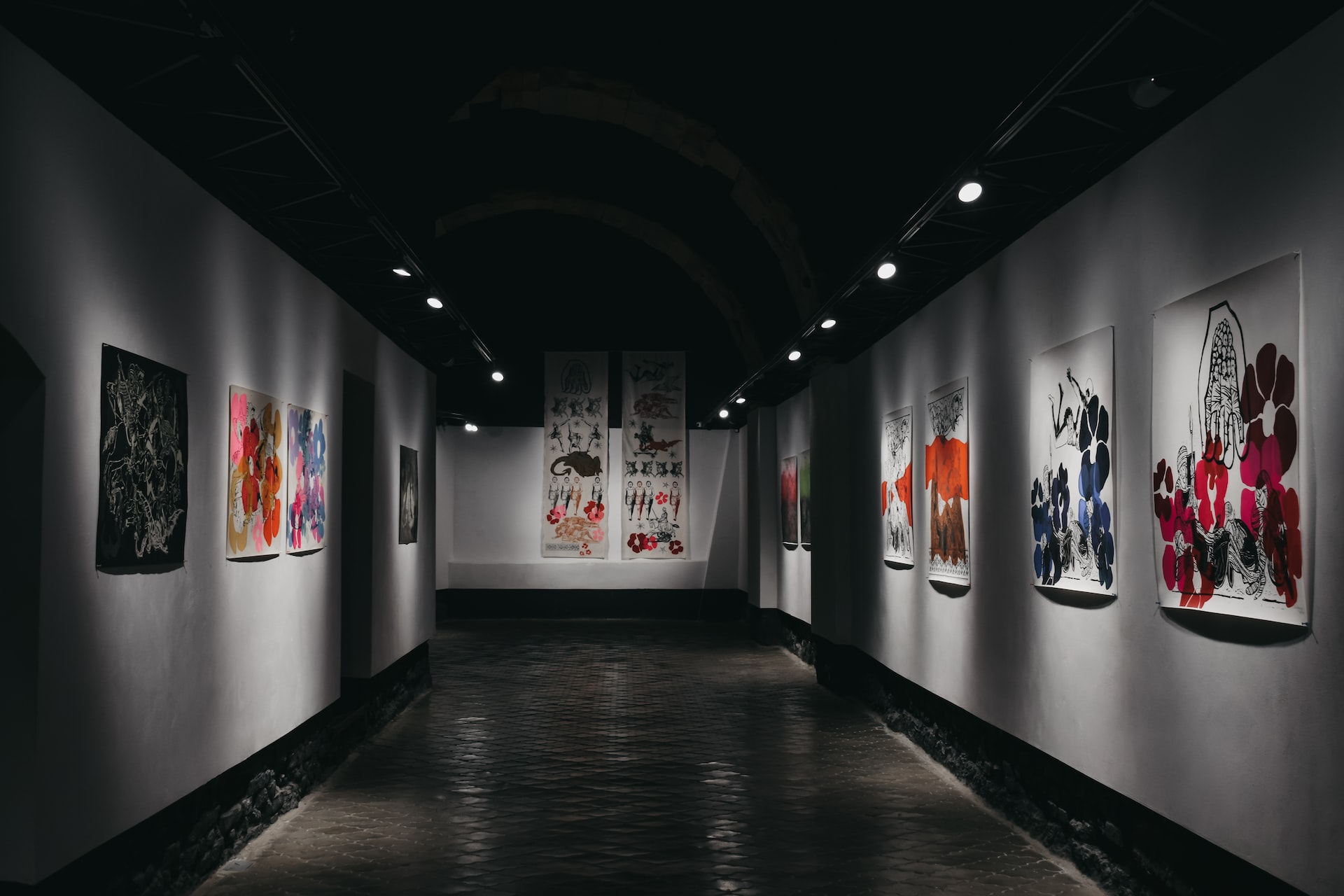 KuCoin is a cryptocurrency exchange that offers a wide selection of cryptocurrencies and non-Fungible tokens. This article will focus mainly on the latter, providing you with a glance at Wonderland and how to use it.
We will get into the specifics of depositing your funds on the trading platform and how to use your funds to purchase your first digital assets. Without further ado, let's get right to it.
A Few Things Before We Start
Before you buy NFTs on KuCoin, make sure you already have a KuCoin account and have successfully downloaded the Kucoin wallet on your phone. Before buying NFTs, we must first consider increasing security within the KuCoin account to prevent unwanted trespassers from entering our account when we start buying.
We recommend using KuCoin's two-factor authentication to add a layer of protection to your wallet. Two-factor authentication involves using another device to confirm your transaction before proceeding with the purchase or withdrawal.
Additionally, do not forget to verify your identity with KuCoin so that the exchange can link your account to you and you alone. Although you can still use the exchange without this process, an additional level of security is still important to prevent any inconveniences in the future.
You must submit a copy of your valid ID and go through the Account Security checklist to get started. After which, you will need to give KuCoin time to review your information before receiving a confirmation email. You will know if your account is verified by going to the "Overview" section of the site.
Now that everything is in order, we can start trading safely on the KuCoin trading platform.
Introducing Wonderland
Wonderland is KuCoin's program for developers and investors to buy and invest in NFTs. Many developers use Wonderland to publish their initial game offering (IGO) to provide interested investors a head start in investing in these tokens.
Wonderland is also where developers launch their events and create whitelist events that are only exclusive to KuCoin NFT investors and traders.
We will now get into a few specifics to buy NFT on this launch platform.
Step #1: Fund Your Account
If your account is already prepared, make sure that you have already deposited funds into your account. You will most likely need to choose an asset to buy your NFTs since it would not accept fiat as payment.
If you do not want to transfer funds directly into your KuCoin wallet, KuCoin also allows you to input your current wallet address to use this as the fund source instead.
Step #2: Head Over to the KuCoin Trading Platform
Going to the NFT section of KuCoin's trading platform may differ depending on the type of device you are using. For mobile app users, all you need to do is click on the KuCoin wallet and follow these steps.
Click the arrow beside "Top Losers" to review all the trading platform's features.

Scroll through the top bar to under "Spot" to signify Spot Trading

Scroll through the selections until you find "NFT."
From here, you will see KuCoin's vast selection of NFTs to choose from and its price now. When you click on the specific token, you will see a small graph for eight hours, one day, one week, or more.
After performing your analysis of the NFT, you can buy this asset by clicking the "Buy" tab below the chart.
Step #3: Set Your Limit and the Amount You Are Willing to Pay
After clicking the "Buy" tab, you will go through a part where you can set the number of NFT tokens you are willing to buy and the amount you are willing to buy them for. The "Limit" signifies the price you are willing to buy the token for, while the "Amount" refers to the price you are willing to pay.
If you are looking for a quicker transaction, ensure that the price you sent is within the range of prices presented on the right side. The transaction will not go through if you set a price too low or too high.
What Is Windvane?
Windvane is the overall marketplace powered by KuCoin to enhance participation in the NFT blockchain. Eventually, KuCoin envisions this to be a highly compatible platform to help boost the success of smaller projects.
Joining Windvane is also relatively simple, only requiring connecting the KuCoin wallet to the trading platform to start investing.
Windvane provides numerous NFTs and Games for people to invest in, promising healthy gains and whitelist priorities if they do so. Some of the benefits include:
Eligibility to join upcoming projects

Low lees to encourage high gains in the long run

Low barrier to entry through robust data

A selection of quality projects
Users can also view numerous cryptocurrency games that may provide gamers the chance to earn cash while playing. These games also have respective cryptocurrencies from which investors and traders can buy on the platform.
How Do I Become Part of the Whitelist?
There is no set way of joining the Whitelist since the project managers usually determine these. However, KuCoin will have additional processes for you to be eligible to join.
If you are included in this exclusive few, you have access to exclusive projects that are only investable by Whitelist members. This privilege means you have a head start in selected projects before they open themselves to the public.
Conclusion
Purchasing NFTs has become easier because of KuCoin's trading platform. By following very simple steps, investors can experience significant gains from these tokens through their very low transaction fees. For a more exciting experience in NFTs, we recommend looking at Windvane for potential projects and games to invest in.